FAMiLI研究目前正在招聘自愿者。如果您住在三州地区,加入我们!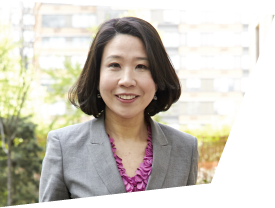 Jiyoung Ahn, 博士
首席研究员
人群健康副教授
Perlmutter 癌症中心副主任
http://www.med.nyu.edu/pophealth/faculty/ahnj06

Dr. Ahn主导多个研究项目,探讨人体口腔和肠道微生物组与不同疾病的关联。这些疾病包括胰脏癌、头颈部癌、食道癌、大肠癌、肥胖和心血管疾病。 Dr. Ahn在2005年於康奈尔大学完成她的博士学位,2008年在国家肿瘤中心完成她的博士后。 她已经发表了超过65篇同行评审的论文,获得美国癌症研究协会跟国立卫生研究学院等各个傑出荣誉跟奖项。在空閒的时间她喜欢画油画。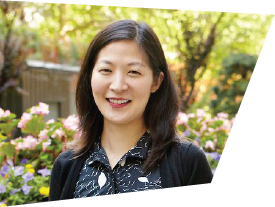 Stella Yi, 博士
研究员
人群健康助理教授
http://www.med.nyu.edu/pophealth/faculty/yis01

Dr. Yi是心血管疾病流行病专家。她致力於研究减低心血管疾病发病率和死亡率的公共政策的倡议。加入纽约大学医学院之前,Dr. Yi在纽约市健康和精神卫生局工作了六年。 在那里她评估了营养政策,并开发了社区临床方法来减少高血压和肥胖。 她在耶鲁大学公共卫生学院获得公共卫生硕士学位并在约翰霍普斯金大学获得公共卫生博士学位。在空閒的时间里,她喜欢旅行并陪伴家人。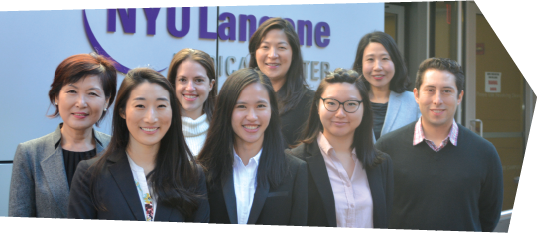 FAMiLI

研究团队

后排(左到右): Hee Sun Choi, Brandilyn Peters, Stella Yi, Jiyoung Ahn.
前排 (左到右): Deborah Min, Vanna Chen, Amanda Li, Jesse Lima.
The gut microbiota in conventional and serrated precursors of colorectal cancer.
Peters BA, Dominianni C, Shapiro JA, Church TR, Wu J, Miller G, Yuen E, Freiman H, Lustbader I, Salik J, Friedlander C, Hayes RB, Ahn J.
Microbiome. 2016 Dec 30;4(1):69. doi: 10.1186/s40168-016-0218-6.


Human oral microbiome and prospective risk for pancreatic cancer: a population-based nested case-control study.
Fan X, Alekseyenko AV, Wu J, Peters BA, Jacobs EJ, Gapstur SM, Purdue MP, Abnet CC, Stolzenberg-Solomon R, Miller G, Ravel J, Hayes RB, Ahn J.
Gut. 2016 Oct 14. pii: gutjnl-2016-312580. doi: 10.1136/gutjnl-2016-312580.


Fecal Microbiota, Fecal Metabolome, and Colorectal Cancer Interrelations.
Sinha R, Ahn J, Sampson JN, Shi J, Yu G, Xiong X, Hayes RB, Goedert JJ.
PLoS One. 2016 Mar 25;11(3):e0152126. doi: 10.1371/journal.pone.0152126.


Cigarette smoking and the oral microbiome in a large study of American adults.
Wu J, Peters BA, Dominianni C, Zhang Y, Pei Z, Yang L, Ma Y, Purdue MP, Jacobs EJ, Gapstur SM, Li H, Alekseyenko AV, Hayes RB, Ahn J.
ISME J. 2016


Sex, body mass index, and dietary fiber intake influence the human gut microbiome.
Dominianni C, Sinha R, Goedert JJ, Pei Z, Yang L, Hayes RB, Ahn J.
PLoS One. 2015 Apr 15; 10(4):e0124599.


Human gut microbiome and risk for colorectal cancer.
Ahn J, Sinha R, Pei Z, Dominianni C, Wu J, Shi J, Goedert JJ, Hayes RB, Yang L.
J Natl Cancer Inst. 2013 Dec 18; 105(24):1907-11.


Validation of self-rated overall diet quality by Healthy Eating Index-2010 score among New York City adults, 2013.
Adjoian TK, Firestone MJ, Eisenhower D, Yi SS.
Prev Med Rep. 2016 Jan 9;3:127-31.


Clinical Characteristics and Lifestyle Behaviors in a Population-Based Sample of Chinese and South Asian Immigrants With Hypertension.
Yi SS, Thorpe LE, Zanowiak JM, Trinh-Shevrin C, Islam NS.
Am J Hypertens. 2016 Feb 17. doi: 10.1093/ajh/hpw014 .