The FAMiLI Study is currently recruiting, join us!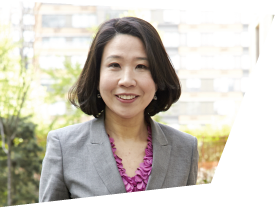 Jiyoung Ahn, PhD, RD
Principal Investigator
Associate Professor of Population Health
Associate Director, NYU Langone's Perlmutter Cancer Center
http://www.med.nyu.edu/pophealth/faculty/ahnj06

Dr. Ahn has more than 15 years of experience in designing and carrying out epidemiologic investigations on cancer, including the successful execution of case-control and cohort studies in national and international settings. Her research on the etiology of cancer has involved investigations of diet, anthropometric factors, genetics and, most recently, the human microbiome. Currently, Dr. Ahn is PI of multiple NCI-funded studies of diet, human microbiome and gastrointestinal cancers. She has published more than 90 peer-reviewed papers (including first/senior authored in Nature Genetics, JNCI, JAMA Internal Medicine, and Cancer Research). As Associate Director of Population Sciences in the NYU Langone Perlmutter Cancer Center, she provides strategic leadership in population science research and implementation. She received her PhD from Cornell University, and completed a post-doctoral fellowship at the National Cancer Institute.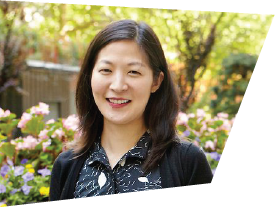 Stella Yi, PhD, MPH
Investigator
Assistant Professor of Population Health
http://www.med.nyu.edu/pophealth/faculty/yis01

Dr. Yi is a cardiovascular disease epidemiologist, and her work focuses on both community and policy-based initiatives for the reduction of cardiovascular morbidity and mortality. Prior to joining faculty at NYU Grossman School of Medicine, Dr. Yi worked for six years at the New York City Department of Health and Mental Hygiene, where she evaluated nutrition policy and developed community-clinical approaches to reduce hypertension and obesity. She received her Master's of Public Health from the Yale School of Public Health, and her PhD from the Johns Hopkins Bloomberg School of Public Health. In her free time she enjoys travelling and spending time with her family.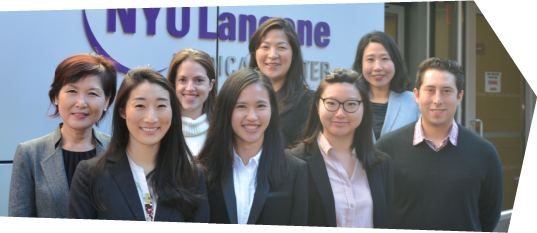 FAMiLI Study Team
Back (L-R): Hee Sun Choi, Brandilyn Peters, Stella Yi, Jiyoung Ahn.
Front (L-R): Deborah Min, Vanna Chen, Amanda Li, Jesse Lima.
The gut microbiota in conventional and serrated precursors of colorectal cancer.
Peters BA, Dominianni C, Shapiro JA, Church TR, Wu J, Miller G, Yuen E, Freiman H, Lustbader I, Salik J, Friedlander C, Hayes RB, Ahn J.
Microbiome. 2016 Dec 30;4(1):69. doi: 10.1186/s40168-016-0218-6.


Human oral microbiome and prospective risk for pancreatic cancer: a population-based nested case-control study.
Fan X, Alekseyenko AV, Wu J, Peters BA, Jacobs EJ, Gapstur SM, Purdue MP, Abnet CC, Stolzenberg-Solomon R, Miller G, Ravel J, Hayes RB, Ahn J.
Gut. 2016 Oct 14. pii: gutjnl-2016-312580. doi: 10.1136/gutjnl-2016-312580.


Fecal Microbiota, Fecal Metabolome, and Colorectal Cancer Interrelations.
Sinha R, Ahn J, Sampson JN, Shi J, Yu G, Xiong X, Hayes RB, Goedert JJ.
PLoS One. 2016 Mar 25;11(3):e0152126. doi: 10.1371/journal.pone.0152126.


Cigarette smoking and the oral microbiome in a large study of American adults.
Wu J, Peters BA, Dominianni C, Zhang Y, Pei Z, Yang L, Ma Y, Purdue MP, Jacobs EJ, Gapstur SM, Li H, Alekseyenko AV, Hayes RB, Ahn J.
ISME J. 2016


Sex, body mass index, and dietary fiber intake influence the human gut microbiome.
Dominianni C, Sinha R, Goedert JJ, Pei Z, Yang L, Hayes RB, Ahn J.
PLoS One. 2015 Apr 15; 10(4):e0124599.


Human gut microbiome and risk for colorectal cancer.
Ahn J, Sinha R, Pei Z, Dominianni C, Wu J, Shi J, Goedert JJ, Hayes RB, Yang L.
J Natl Cancer Inst. 2013 Dec 18; 105(24):1907-11.


Validation of self-rated overall diet quality by Healthy Eating Index-2010 score among New York City adults, 2013.
Adjoian TK, Firestone MJ, Eisenhower D, Yi SS.
Prev Med Rep. 2016 Jan 9;3:127-31.


Clinical Characteristics and Lifestyle Behaviors in a Population-Based Sample of Chinese and South Asian Immigrants With Hypertension.
Yi SS, Thorpe LE, Zanowiak JM, Trinh-Shevrin C, Islam NS.
Am J Hypertens. 2016 Feb 17. doi: 10.1093/ajh/hpw014 .